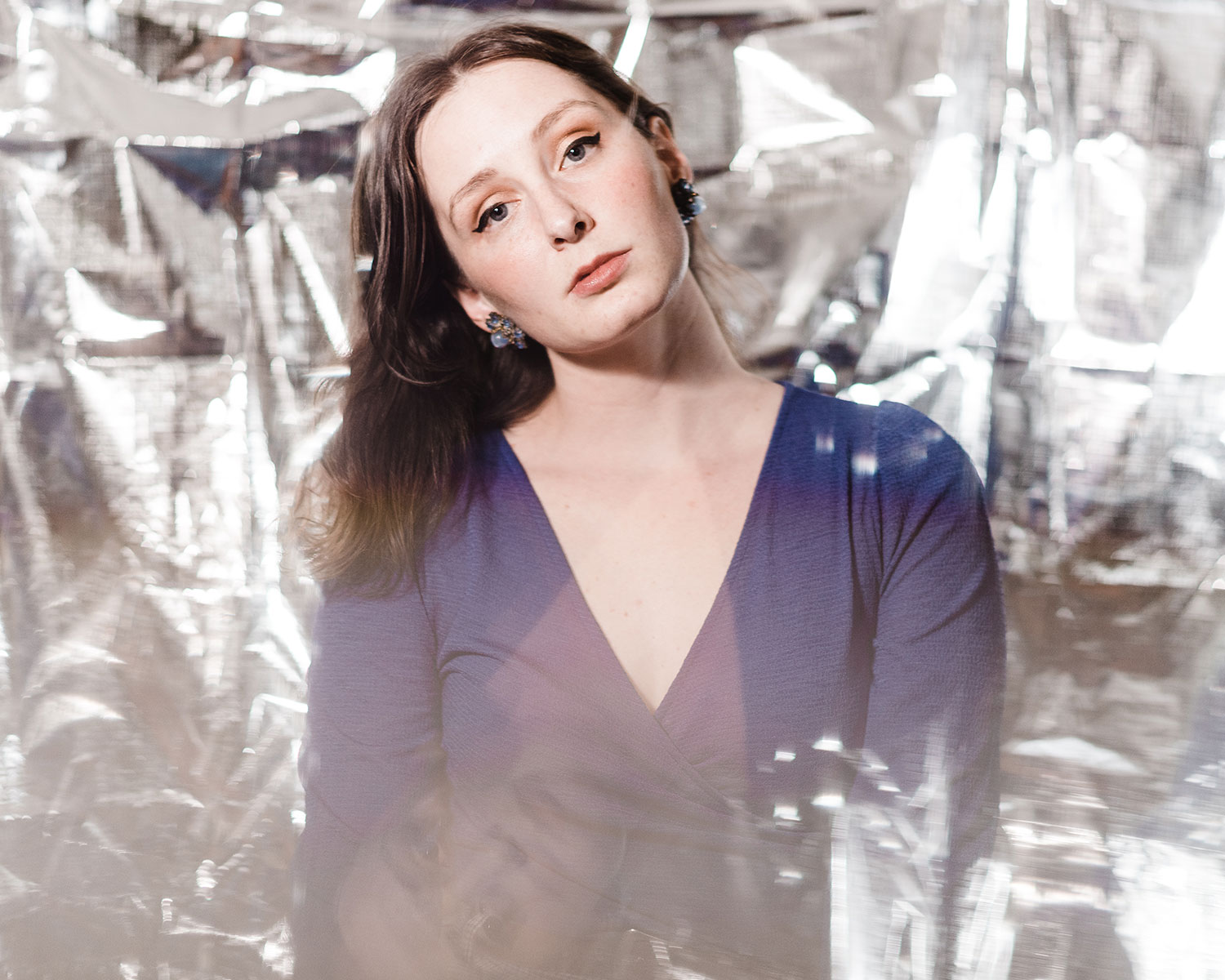 Tanner Porter is a composer-performer and songwriter. In her "original art songs that are by turns seductive and confessional" (Steve Smith, The New Yorker), Tanner explores her passion for storytelling, often framing her work within the imagery of the California coast she grew up on. Tanner's orchestral music, described as "drop-dead gorgeous" (Jim Munson, Broadway World), has been commissioned by the Albany Symphony Orchestra, the New York Youth Symphony and Nu Deco Ensemble, among others. 
Music as a vehicle for the mingling of multiple artistic mediums is at the heart of Tanner's work, stemming from a reverence for theatrical productions, and a deep love of song arrangement. She is thrilled to have collaborated with choreographer Claudia Schreier on two new ballets: Slipstream, for the Boston Ballet, and Kin, commissioned by the San Francisco Ballet and hailed as "a total-stage spectacle" (Rachel Howard, SF Chronicle). Recently, Tanner's short opera Boughs was commissioned and premiered by Barnard College and Columbia University's New Opera Workshop. As an arranger, Tanner orchestrated Grammy award-winning songwriter Aoife O'Donovan's America, Come for premiere with the Orlando Philharmonic, and co-arranged Holst's The Planets for the Bridgeport Symphony and Dance Heginbotham with music direction by Eric Jacobsen. 
Tanner is thrilled to be in residence with the Louisville Orchestra's 2023-2024 Creators Corps, where she will be composing original works for the LO and music ensembles in Louisville. She was a 2022 Early Career Musician in Residence at Dumbarton Oaks, and has been a fellow of the Aspen Music Festival, Djerassi Resident Artists Program, Gabriela Lena Frank Creative Academy of Music, Norfolk Chamber Music Festival, and the Next Festival of Emerging Artists. Her works have been presented at Carnegie Hall, the New World Symphony's New World Center, the Prototype Festival, the Miami Light Box, the Mizzou International Composers Festival, New Music Detroit's Strange Beautiful Music, New Music Gathering, and the American Composers Orchestras Connecting ACO Community virtual series. She was a 2019 recipient of the American Academy of Arts and Letters Charles Ives Scholarship. Her most recent album of songs, The Summer Sinks, was recorded with LA-based studio Oak House Recording and can be heard on all streaming platforms. Tanner holds degrees in composition from the University of Michigan's SMTD (BM) and the Yale School of Music (MM). She is a member of ANTiCX collective.